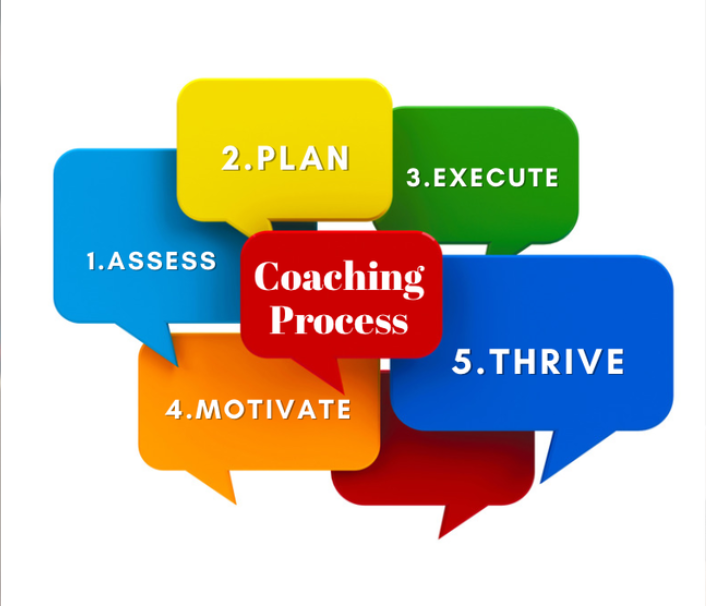 SOLUTIONS FOR EVERYDAY PROFESSIONALS
Our Coaching Conversations
Coaching is a Conversation but …
I am not your therapist, mom or best friend.
I am not here because I "know more" or am "better" than you.
We are on equal footing.
Sitting at the same table.
No one is at the head of it.
As your coach, I have the professional training and experience to have the impactful conversations that help you discover the foward-thinking solutions that will work best for your personal or professional relationships, your career and business goals, and team dynamic.
I am your trusted advisor, team facilitator and accountability partner who gives you the perspective you need to get unstuck and move forward into the future with the sustainable and measurable solutions for your success.
We partner together to work through a simple and proven process to meet your professional, career or business goals:
Assess the situation – verbal 360, profile assessments, identifying strengths, opportunities, gaps, blind spots
Make a Plan with a timeline of practical steps and measurable goals
Execute, evaluate and adjust the plan
Motivate individuals and teams
Thrive and celebrate lessons learned and wins
Whichever coaching service you choose, you have the following options:
3 month laser coaching package – one specific issue or goal
In-depth 6 month coaching package
In-depth 9 month coaching package
In-depth 12 month coaching package
Sessions are conducted via Zoom and phone, and vary in length and frequency depending on the scope and goals of your coaching time with me.
I will ask you to send me via e-mail your goal for the session 24 hours in advance of our scheduled time.
Cancellations and rescheduling requests must be made 48 hours in advance.
Testimonial 1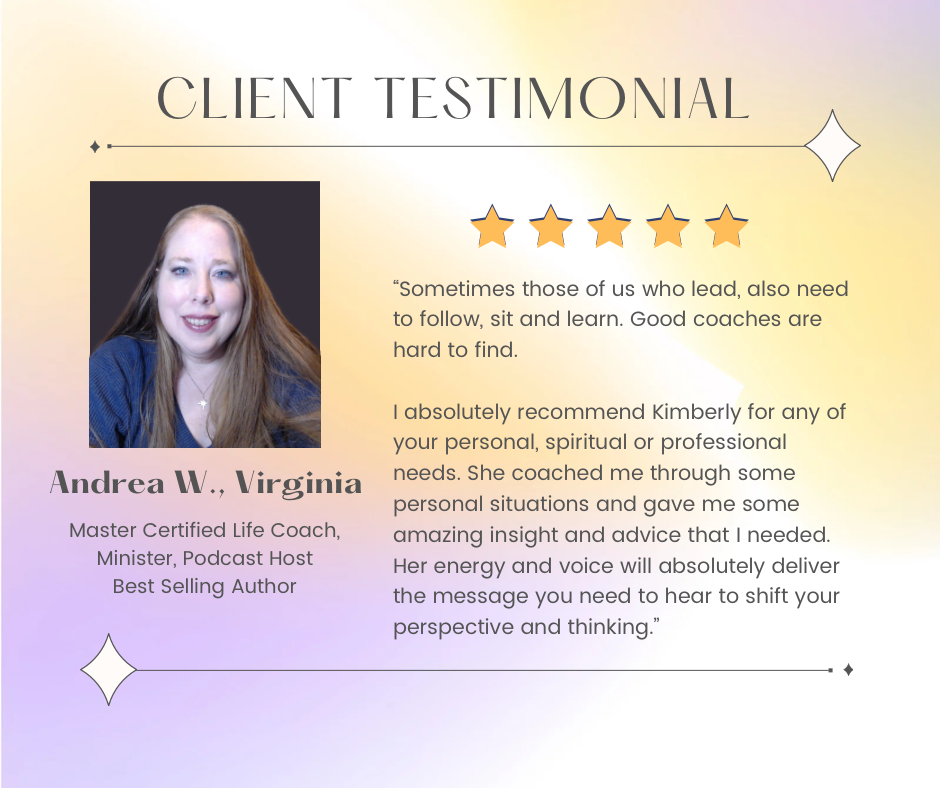 Testimonial 2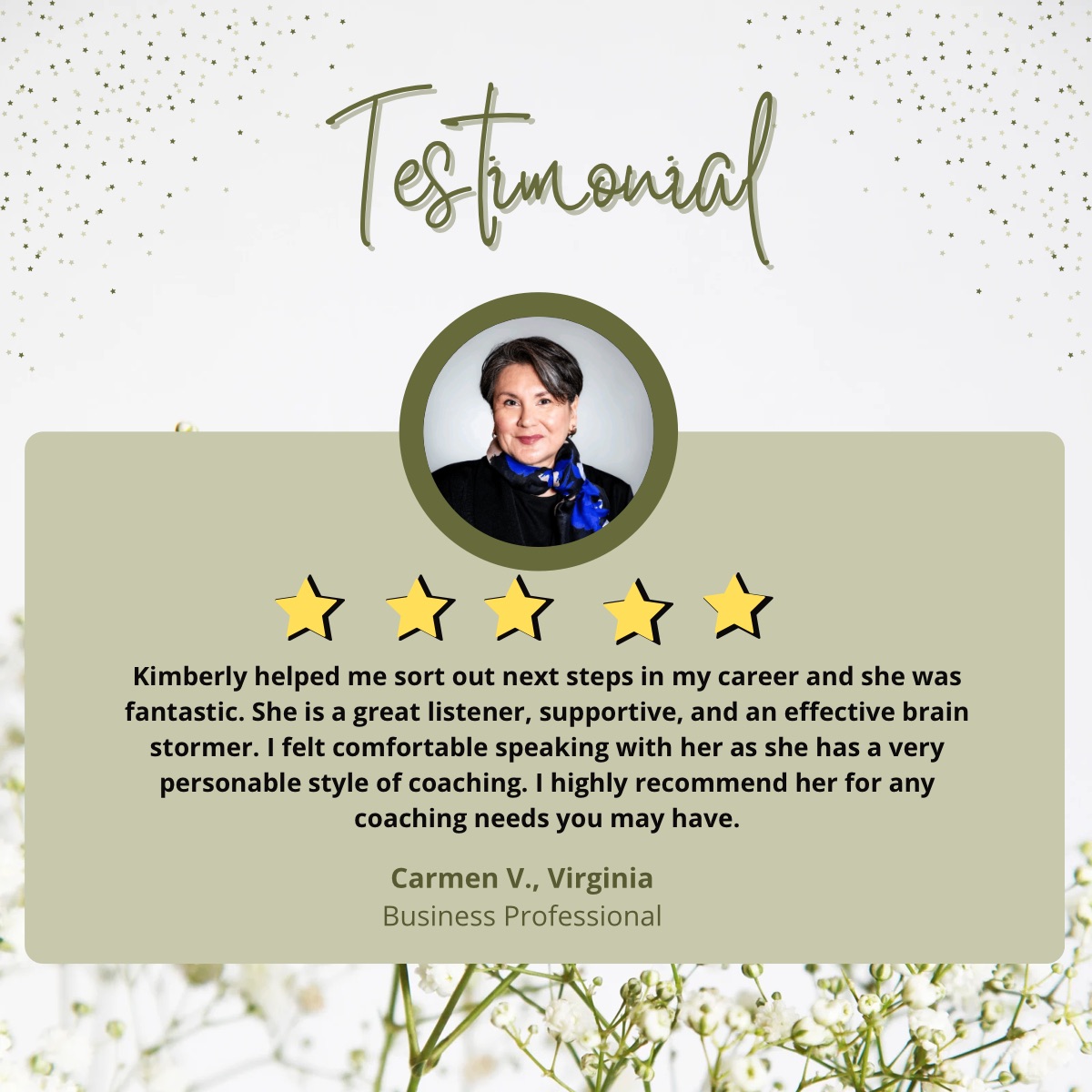 Testimonial 3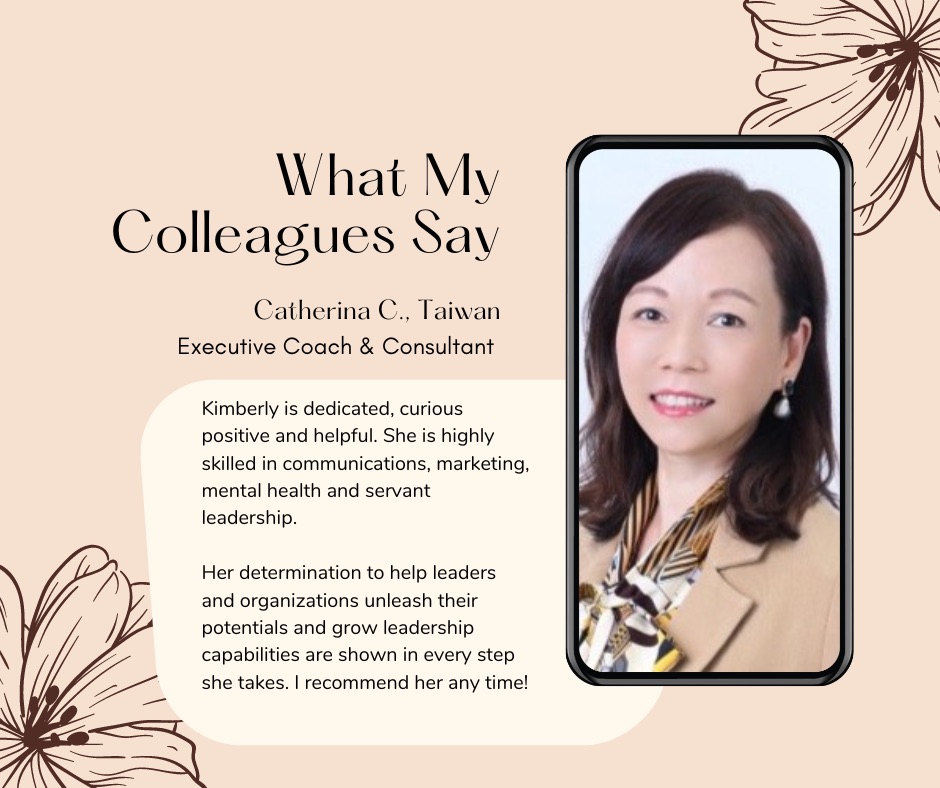 Testimonial 4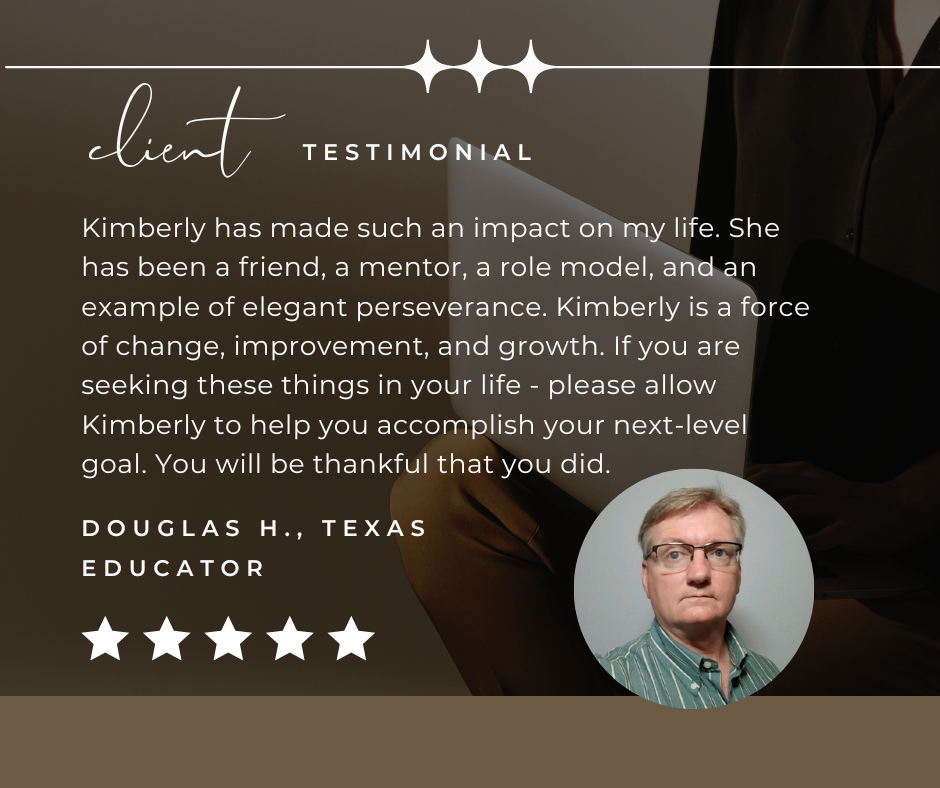 Testimonial 5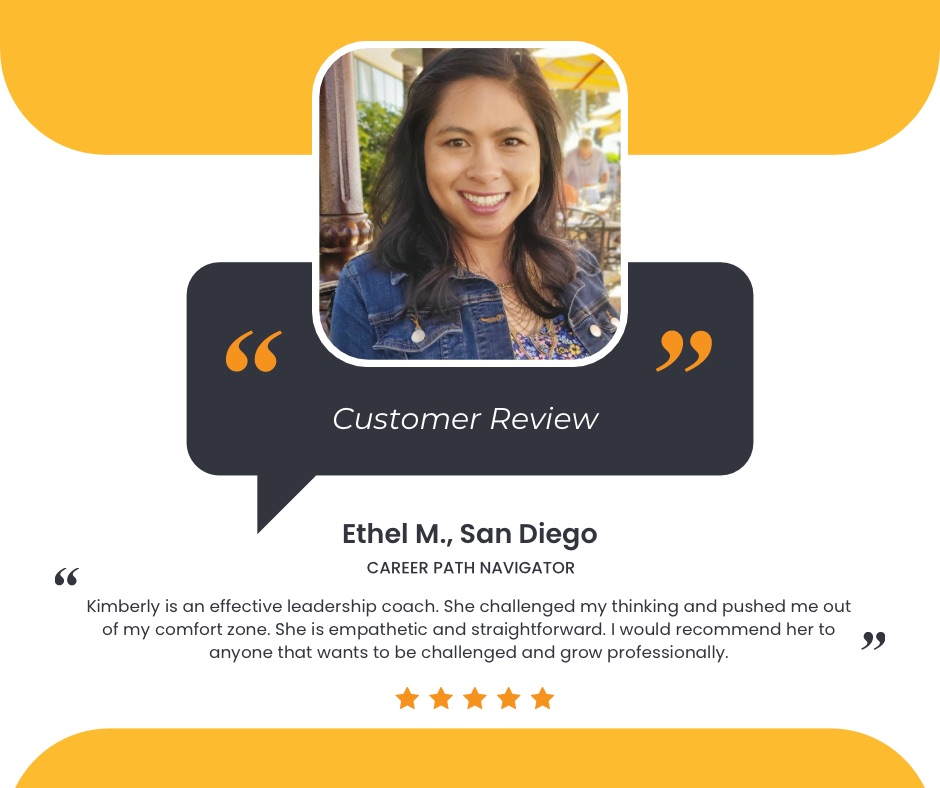 Testimonial 6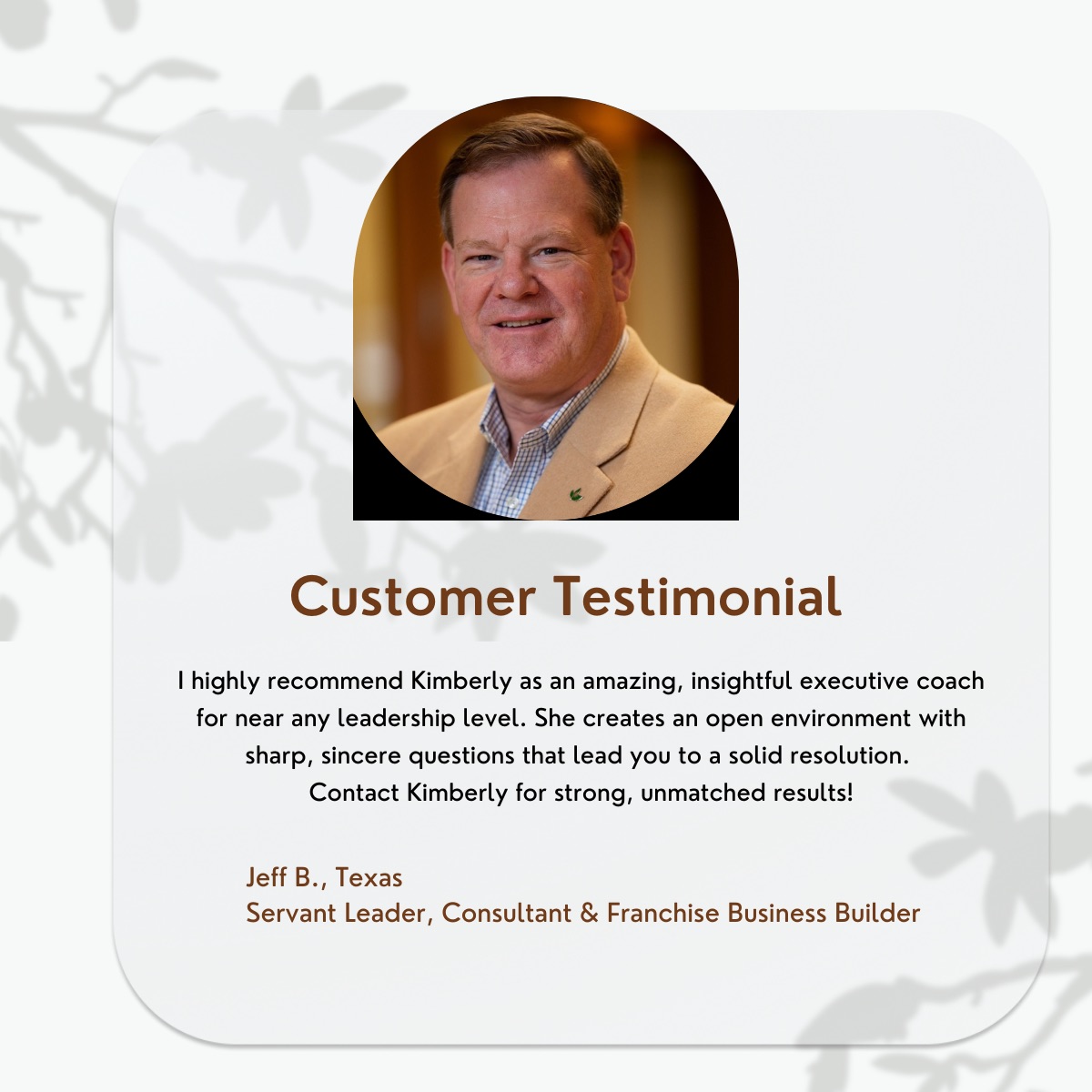 Testimonial 7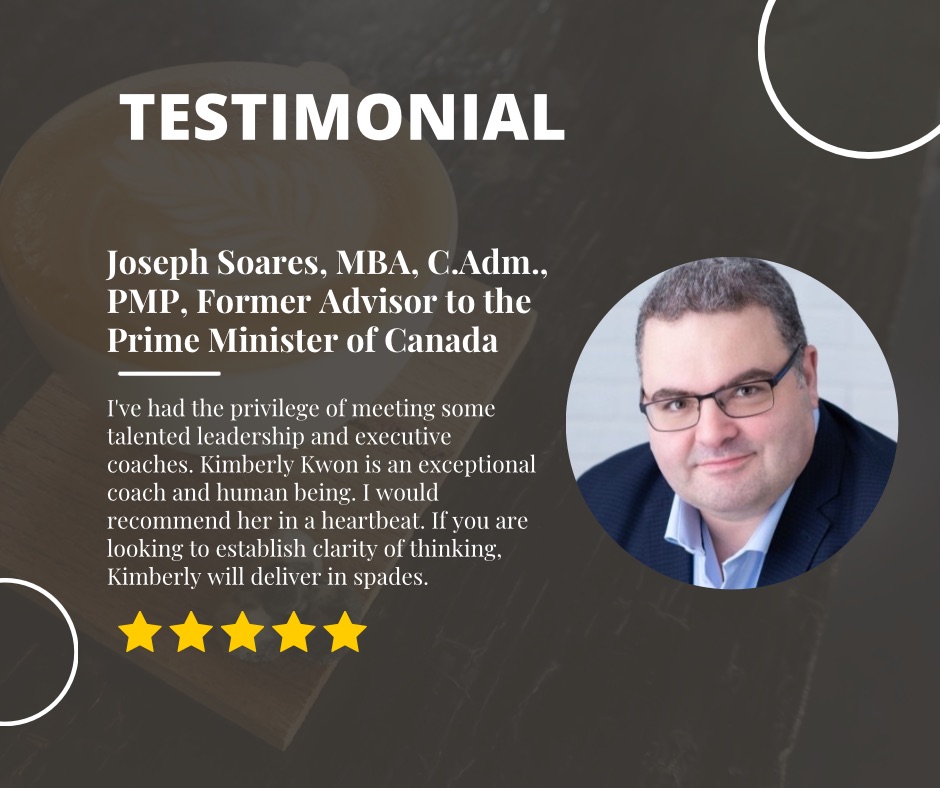 Testimonial 8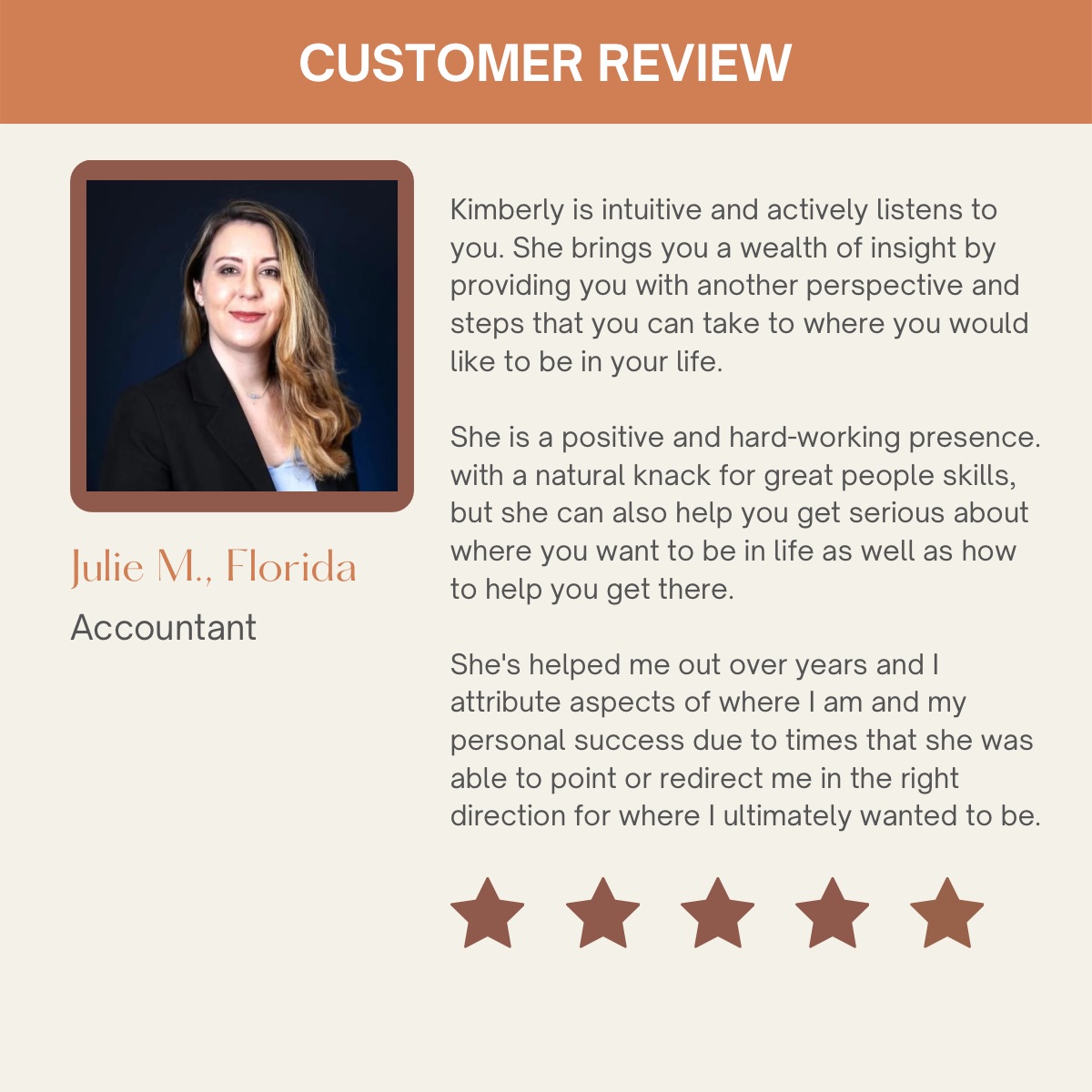 Testimonial 9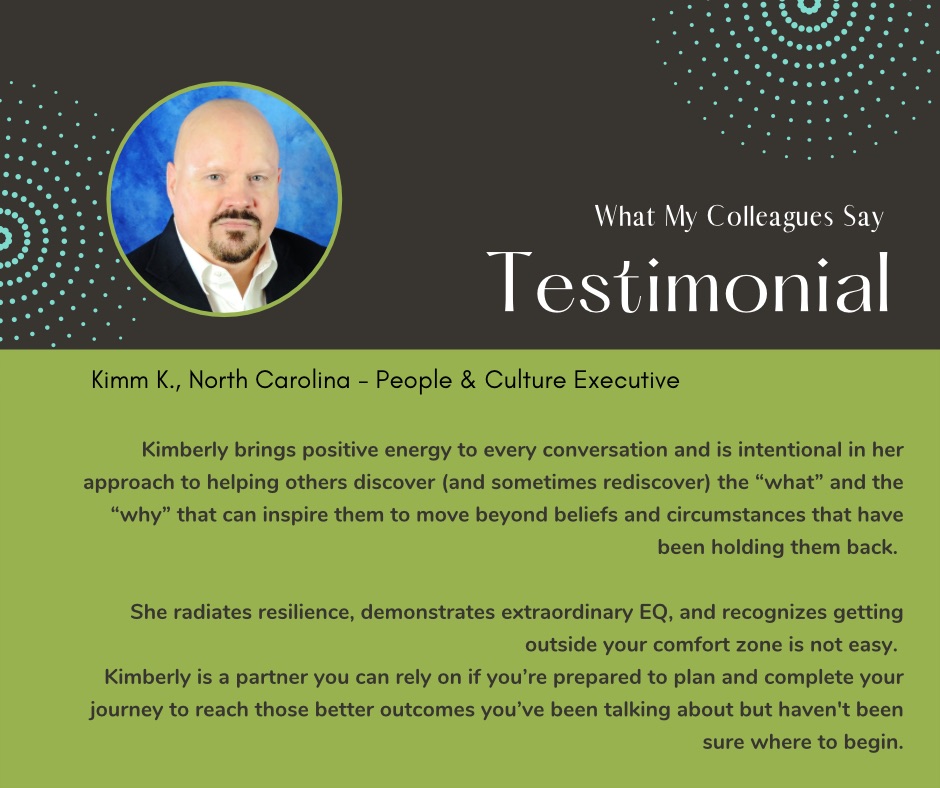 Testimonial 10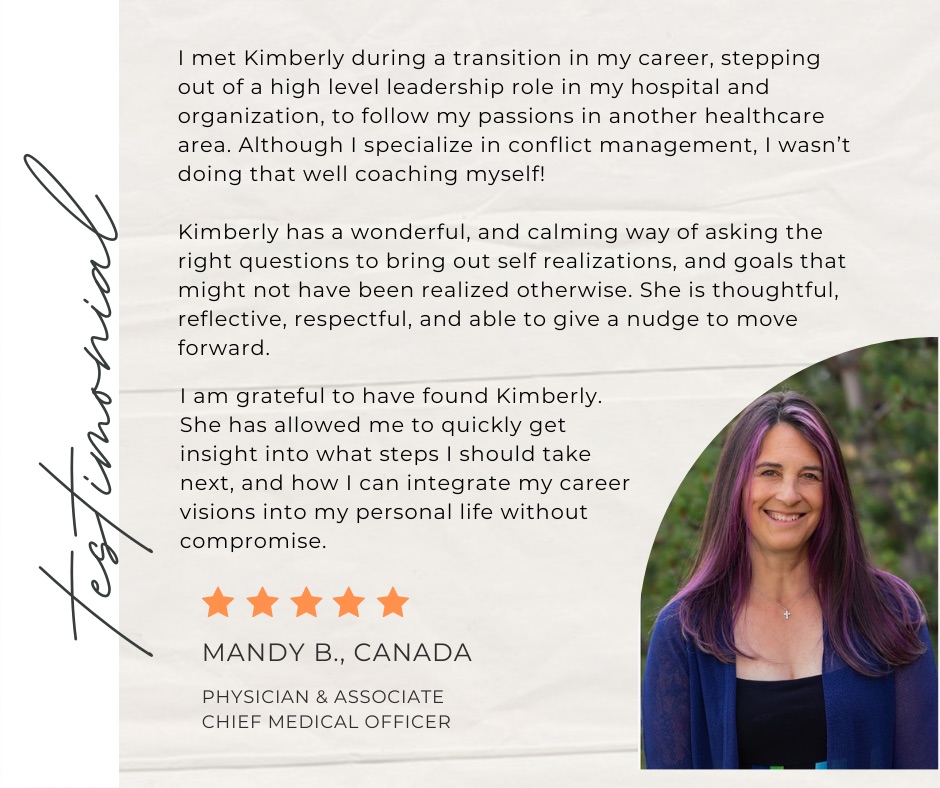 Testimonial 11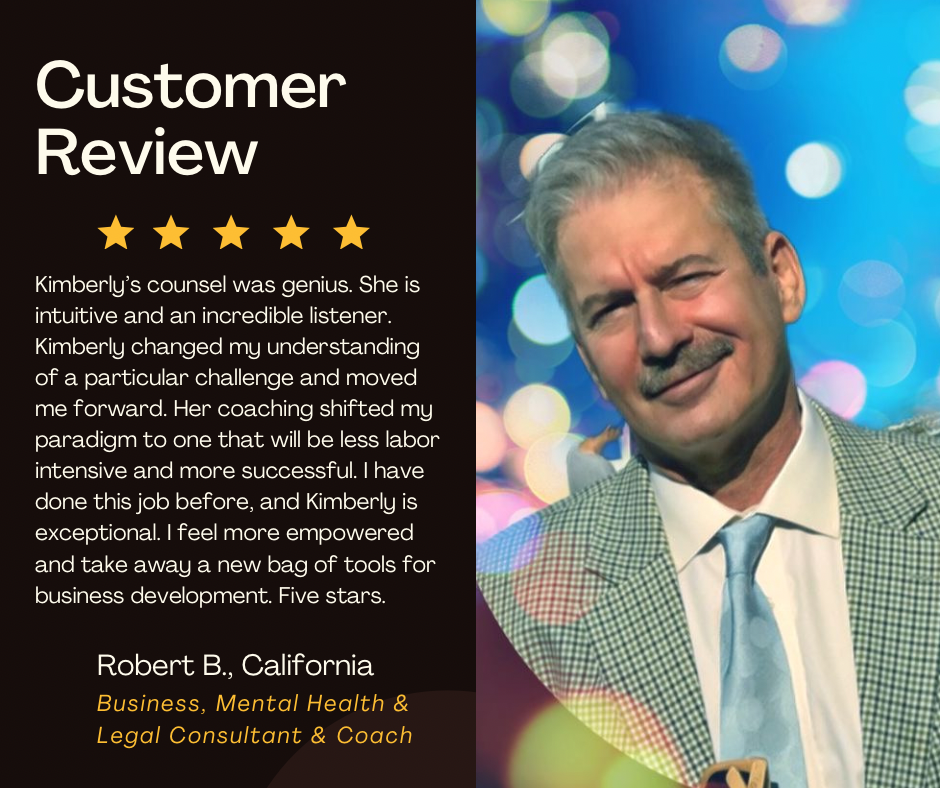 Testimonial 12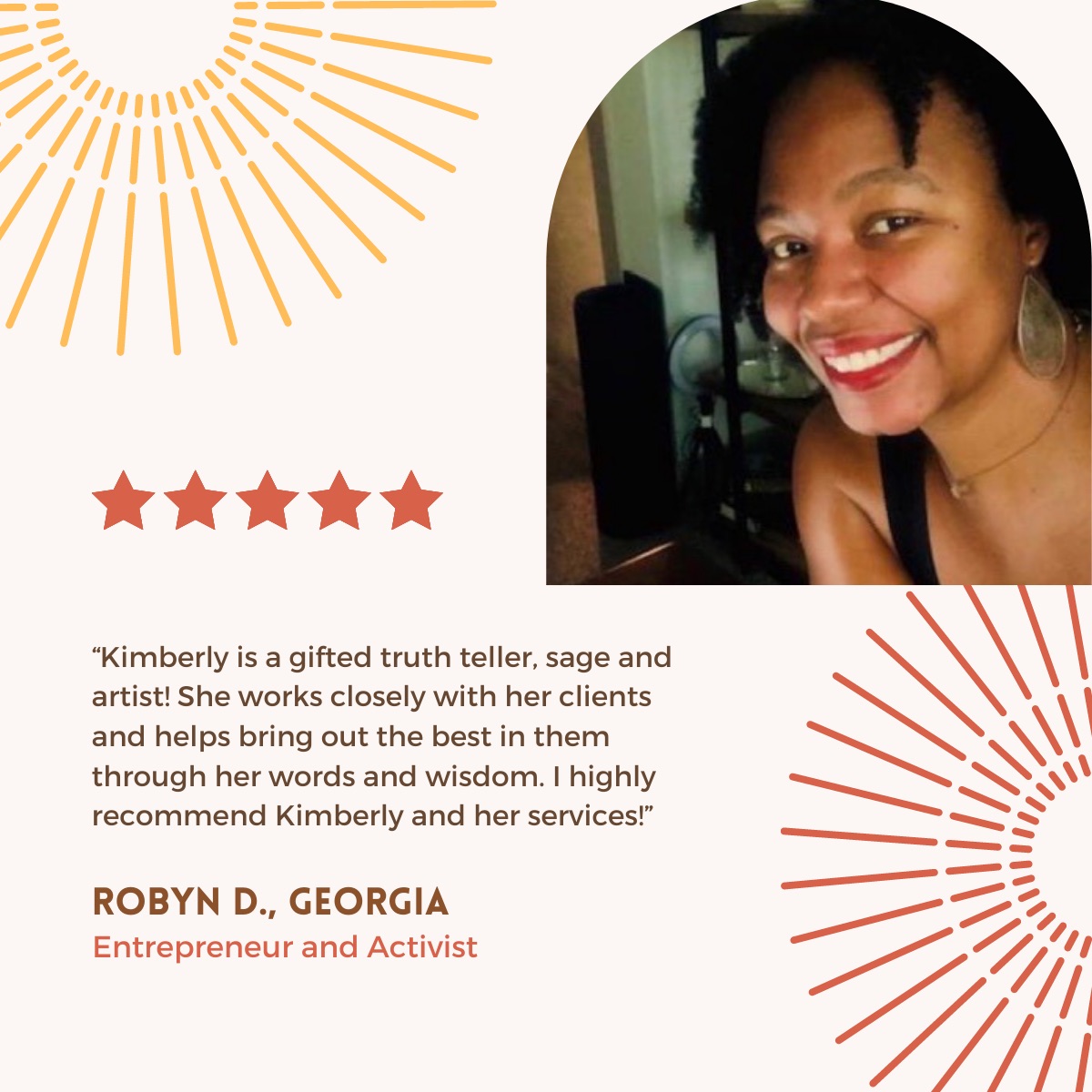 Testimonial 13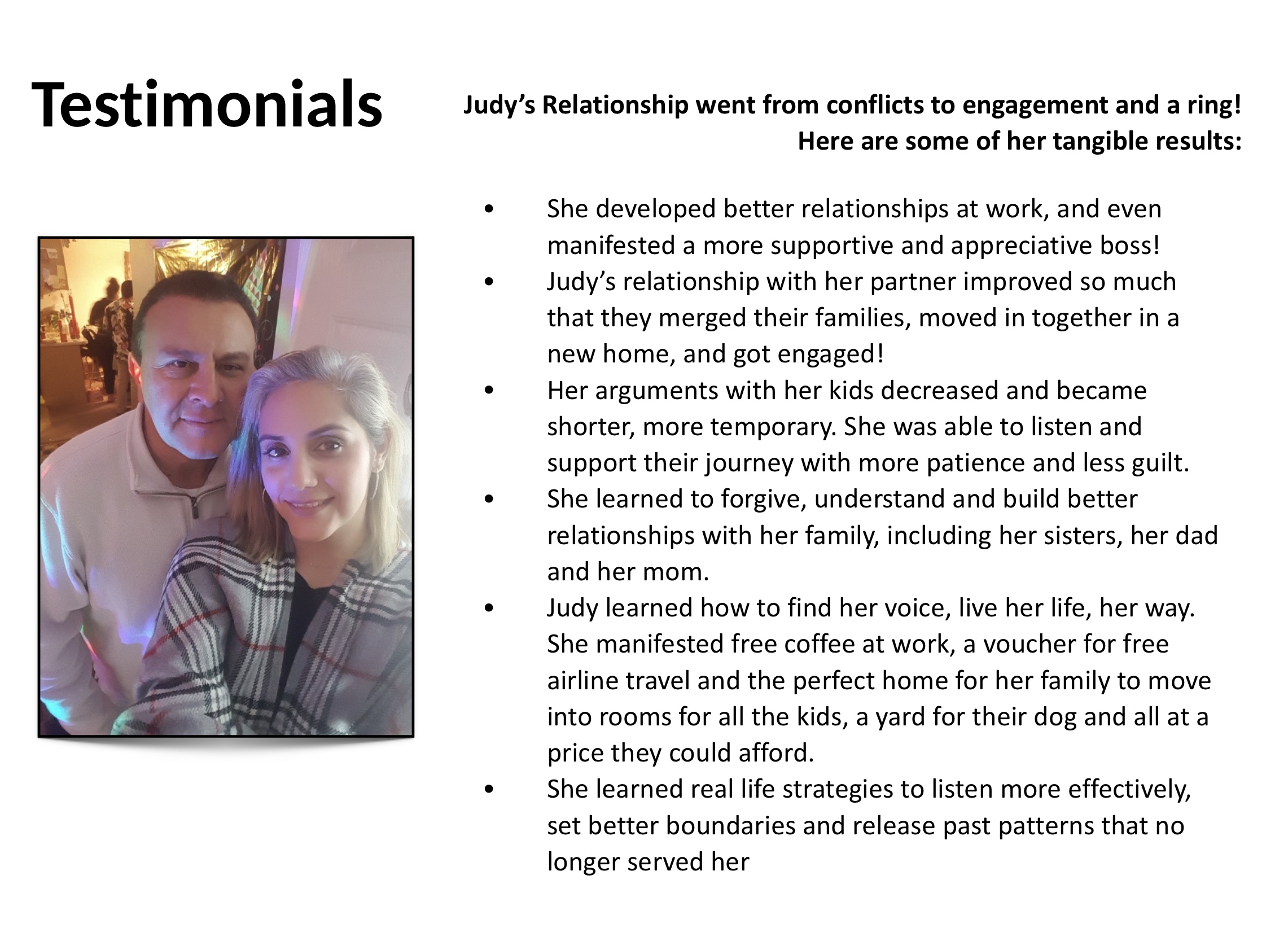 Testimonial 14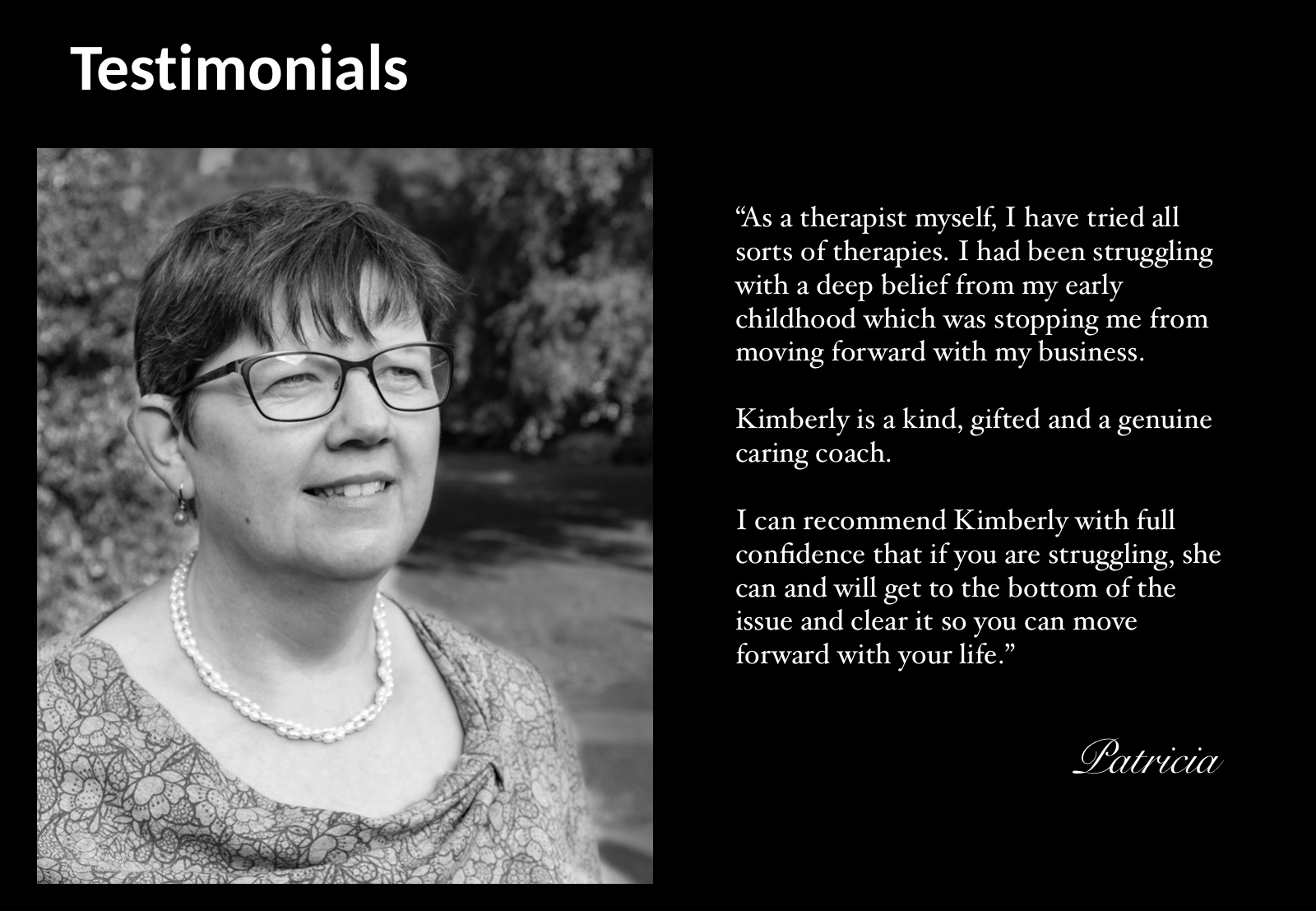 Testimonial 15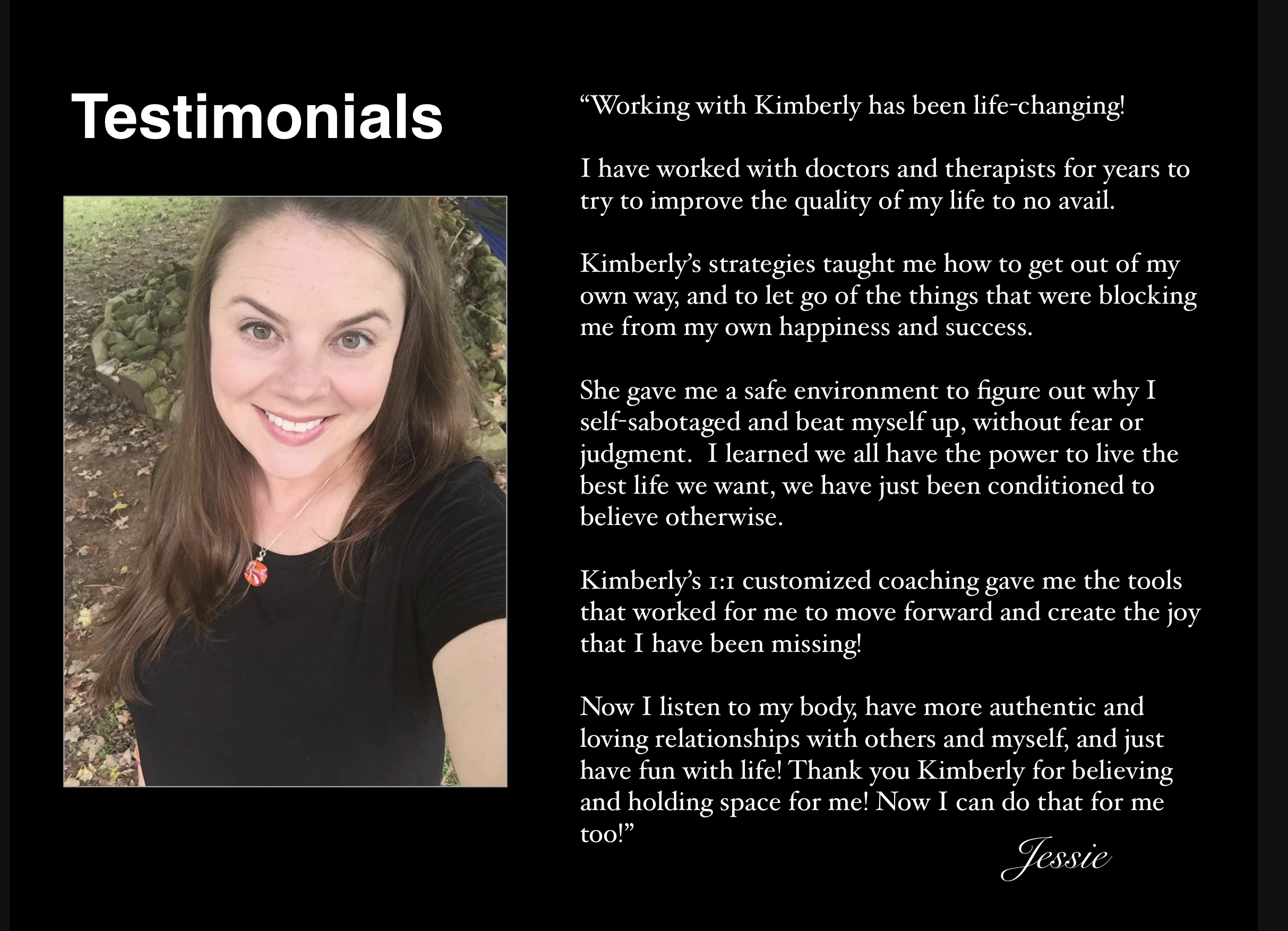 Testimonial 16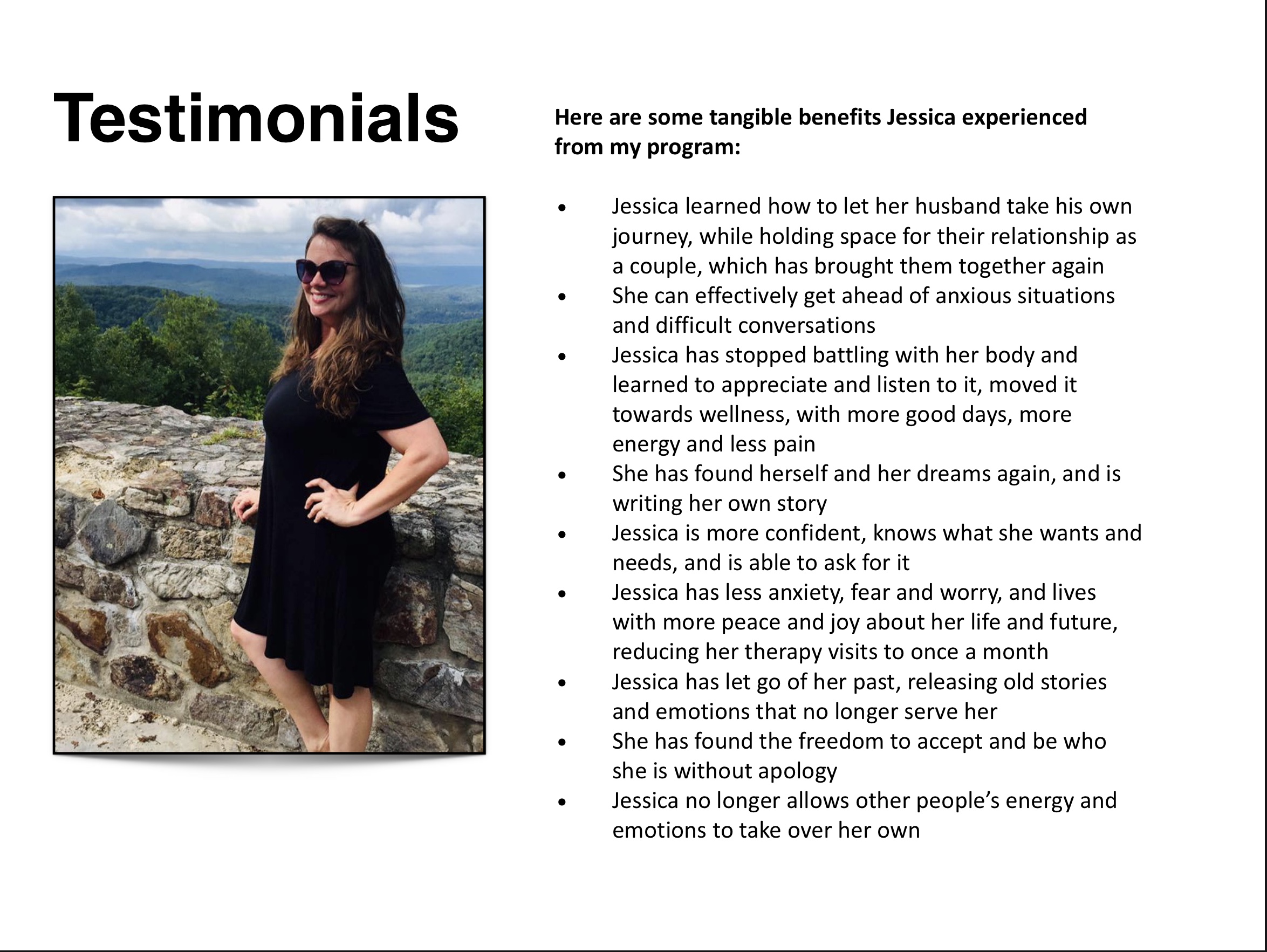 Testimonial 17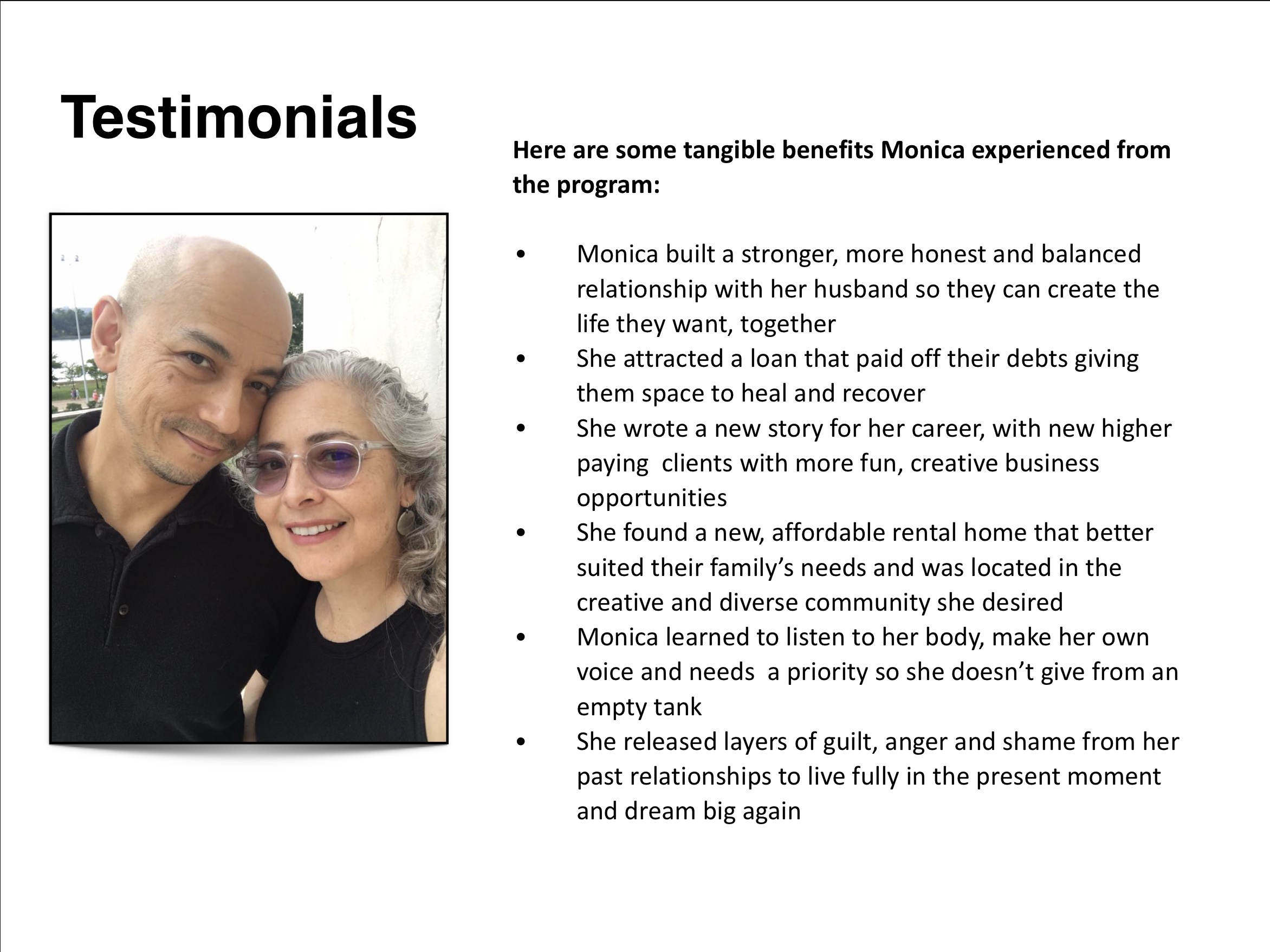 Testimonial 18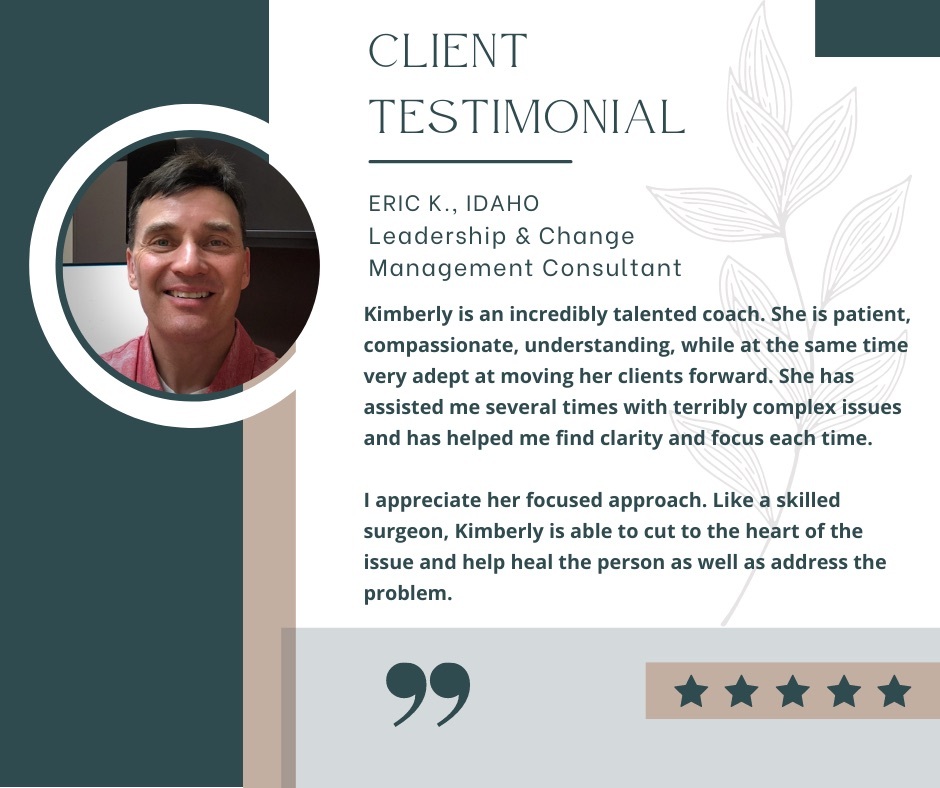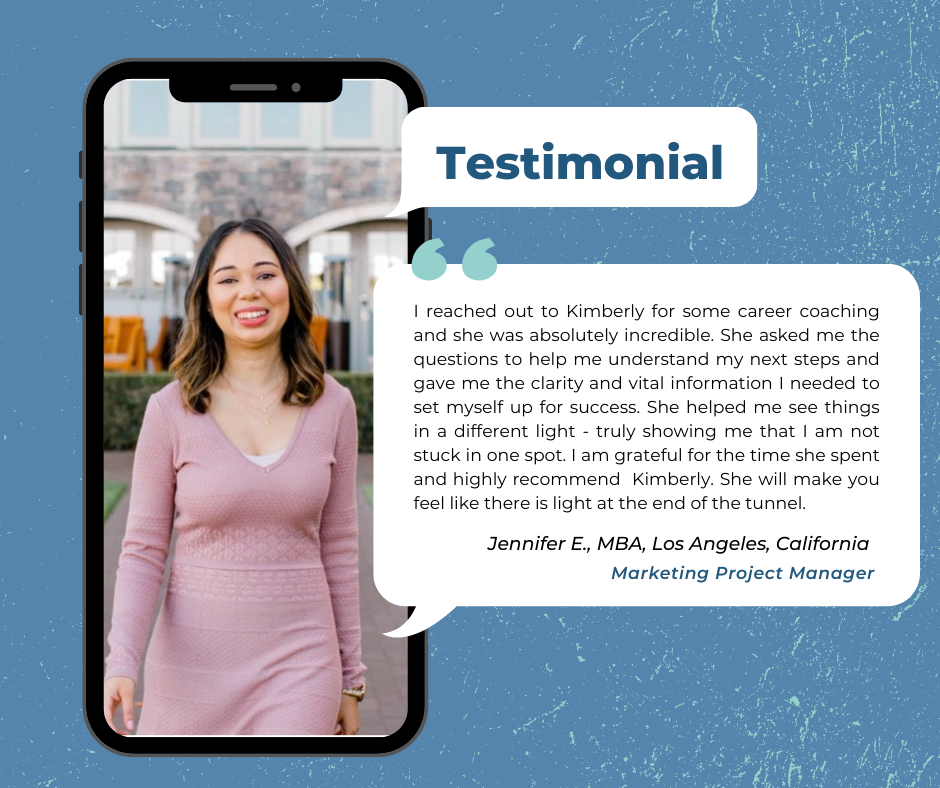 Testimonial 18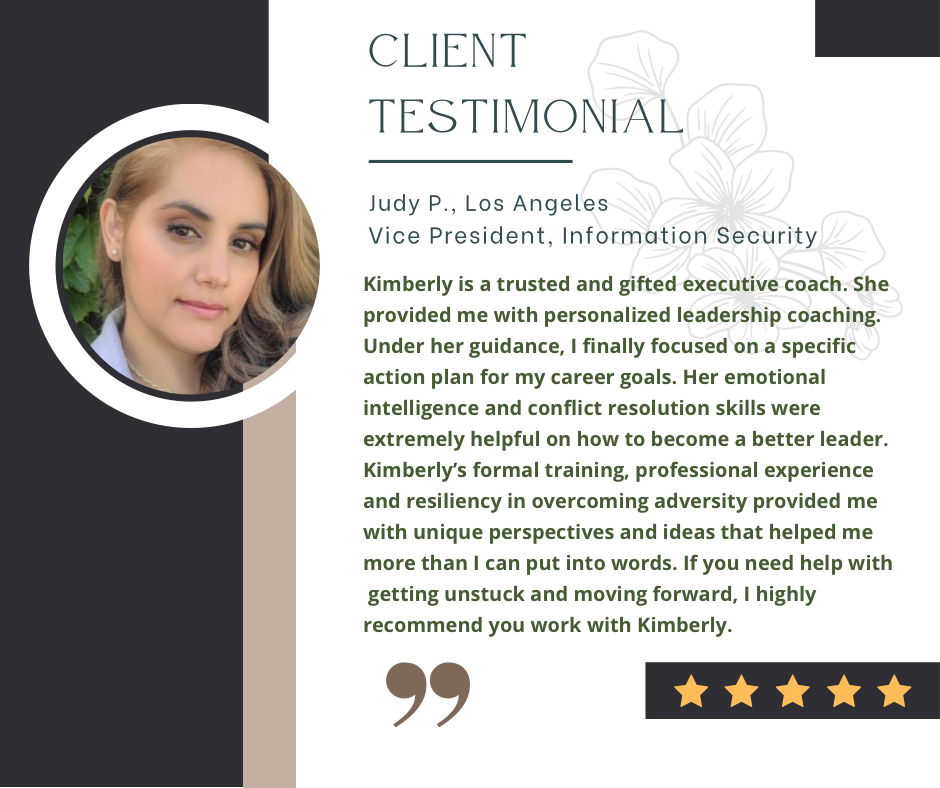 Ready to Work with Kimberly?
Fill out this form below. I will reach out to schedule a brief call to discover whether we are a right match to work together, figure out your goals and/or discuss the best solution to serve your needs and fit your budget.
Why Coaching?
ROI and the Results to Help You Thrive
How can you leverage coaching for your organization, leadership, employee or professional career success?
What kind of results can you expect through providing coaching at work?
A Metrix Global study found that executive coaching produced a 529% ROI (that's $5 for every $1 spent on coaching) as well as significant intangible benefits to the business. When the financial benefits of employee retention were rolled into the mix, the ROI was nearly eight to one, or 788 %.
The International Coaching Federation (ICF) reports the following statistics on the benefits of executive coaching:
Doctor's Orders - How Do You
Get Great at Something?
Listen to this compelling presentation about the value of getting a coach
Ever wonder what the difference is between coaching, mentoring and counseling? This article does an excellent job summarizing and describing the key points of distinction.
The only point I may disagree with is that coaching is short term versus mentoring or counseling. Short vs. long term isn't clearly defined in the article and is subject to what the clients need.
How do I see the difference?
Coaching is on equal footing with clients, solution focused and forward moving. It is more formal than mentoring and less focused on the diagnosis of the "why" in counseling.
This article is definitely worth bookmarking for your coaching conversations with clients and colleagues.